So grateful that I was able to spend the third week of my new year in Hong Kong. The last time I visited was almost 20 years ago! My excitement was overflowing and the last thing I wanted to worry about was skin issues or tummy bloat. Being that I am an ultimate planner, I made sure everything was organized and prepared so I could have the best possible trip without any new break outs or stomach discomfort.
Healthy Vegan Snacks for the Plane Ride
The first 23 hours of my trip was spent on a plane, and in the airport. Being vegan, my food options were pretty limited. I had to pick around the meals that the airline served, and I was left pretty hungry. And a lot of what I consumed was complex carbs. So happy I had some healthy back up options in my suitcase. The foods I brought were inexpensive and filled with nutrients. You can find these items at Trader Joe's and Sprouts.
Staying Hydrated
About an hour after purchasing my plane ticket I researched the water quality in Hong Kong. Water bottles aren't my favorite - and they can become quite costly if you consume as much water as I do. I discovered the water is considered safe with a filter, but I just wanted to take extra precaution. I did not want to be sick the entire time. lol Searching the internet I stumbled across a product called LifeStraw. This company creates a filter that makes contaminated water safe to drink. It removes 99.999999% of waterborne bacteria and parasites. I've even seen videos of people using their Lifestraw products in really dirty creeks. And the bottle is BPA free. I was sold! I purchased a bottle and it definitely came in handy. I brought it everywhere I went and refilled whenever necessary.
Packing Skin Care Items in My Carry On Bag
I may have packed light for a week long trip but there is absolutely no way I was going to sacrifice my skin care routine while out of the country. Although traveling regulations can make it difficult to bring all your goodies - I was able to pack my favorite necessities. Before packing I took a trip to Daiso and purchased various travel size bottles to fill my products with.
Another item that came in handy is my new jade roller pictured above. I found this on Hollywood Road in Hong Kong. There were several unique vendors carrying authentic antiques, crystal jewelry and asian decor. I've been wanting a jade roller for quite some time so I was fortunate enough to spot one on my second day. I kept it in the fridge and used it in the morning to improve the penetration of my serums, soothe inflammation and calm the puffiness under my eyes.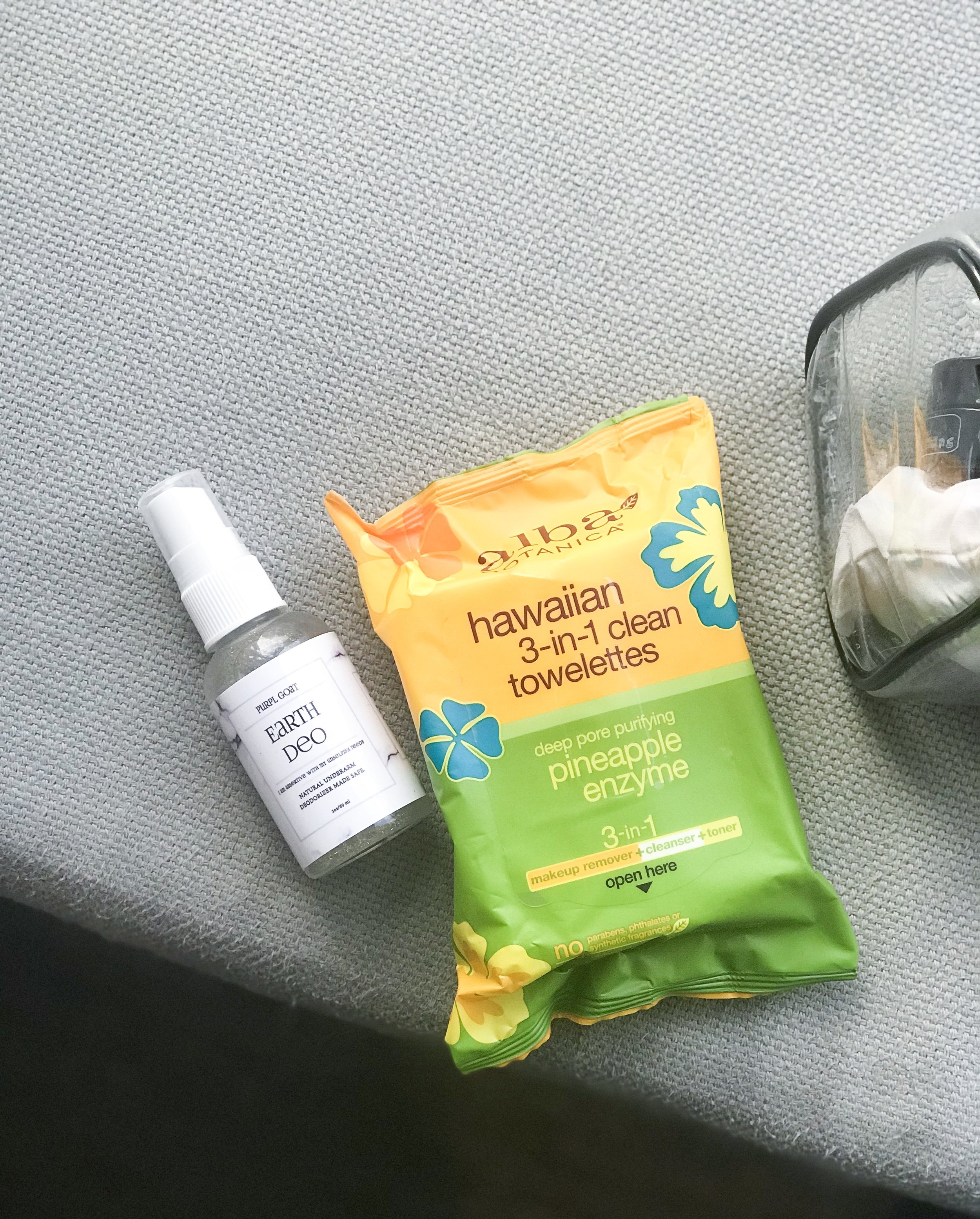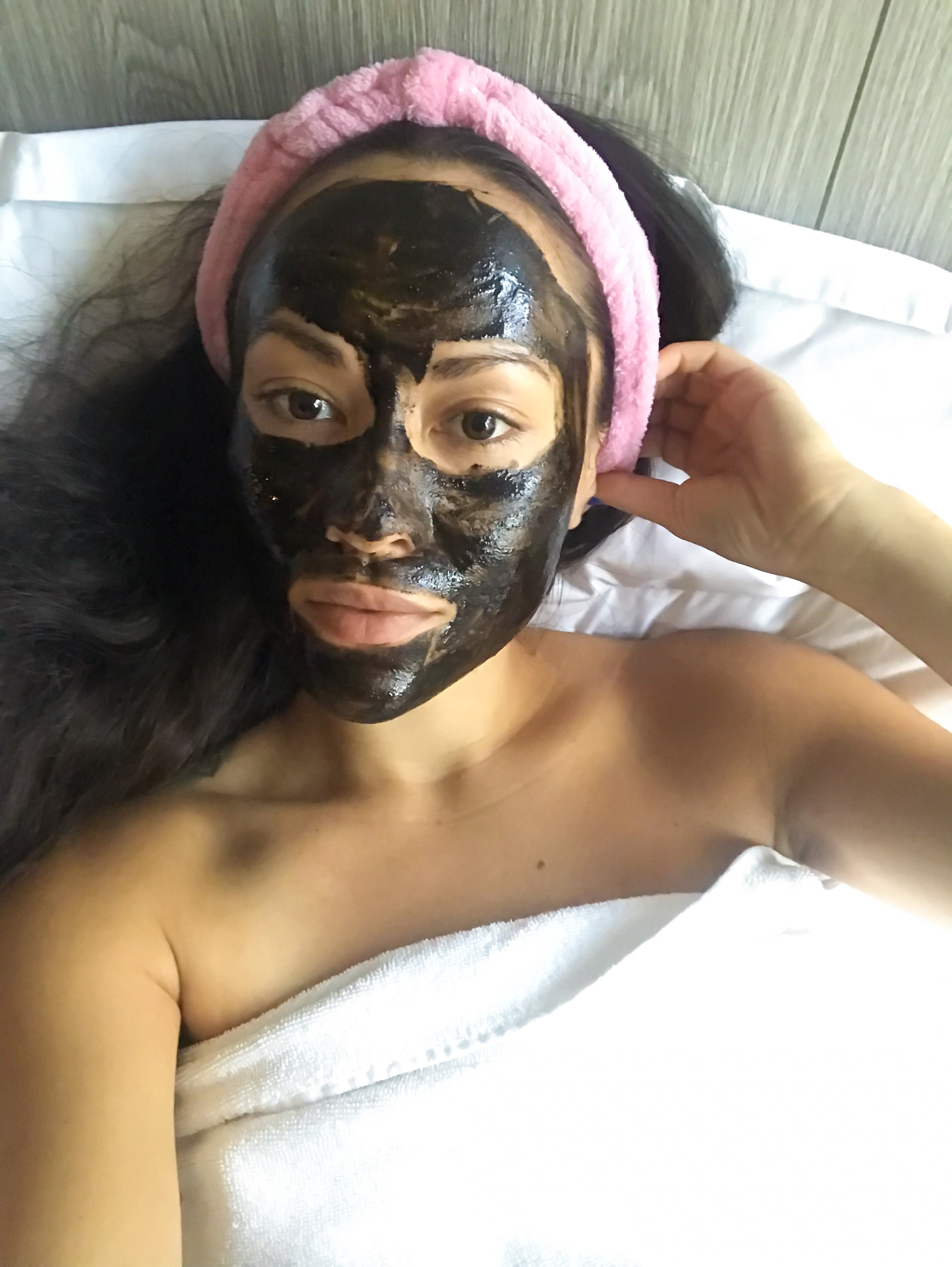 Work it Out
Outside of walking a few miles around the different cities everyday, I had a set work out plan. I am on a 4 week program with the Nike Training Club App. This gives me a daily guided work out created for my fitness goals. And guess what? It's totally free! Side note: I found out the day I was leaving that Hong Kong has NTC meet ups. I religiously attended the Los Angeles,Ca work outs before they ended. Very bummed I couldn't experience it in a different country... Anywho, all you need is a gym or open space. No equipment necessary. I utilized the gym when I was staying in a hotel and when I moved to my hostel on the fourth day I completed my work outs at a nearby park.
These are my travel tips and I hope I was able to help prepare you for your next adventure. Above all, when traveling, be present. Embrace the fact that you are able to get out of your comfort zone and gain new knowledge and experiences. This brings you to a state of gratitude which will always lead to bliss.
Safe travels y'all !